BERNARD GRASSET
---
In this business creativity has no limits
Art is shape, movement, texture and colour
In every stone sculpture around the world, the most ancient form of art expression of mankind, we find these features optimised.
Different colours and textures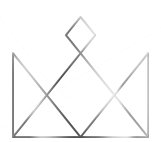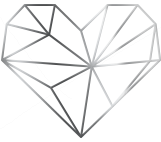 Was linked to the arts since his earliest years, experiencing drawing, oil painting, clay modelling, graphic design / marketing and sculpture. He is an art graduate having attended the Faculty of Fine Arts in Lisbon.
He has been living on Madeira Island since 2001. He represents his stone sculpture associated artists, many of them followers, in influence and style, of some of the biggest Portuguese art masters.
Stone sculpture is the most ancient form of art expression of mankind, ever since the primitive man used stone to represent his achievements, his beliefs, his mystic vision. The stone has always had and will continue to have, the power to dazzle.
tenho muitos focos de interesse ligados a paysagens (natureza), Historia e Arquitectura/ design (era suposto seguir os passos de alguns ilustres familiares meus, bem sucedidos nessa area e estudar ARQUITECTURA). Entre outros tive um bisavo LEON EMILLE LEVY parceiro do GUSTAVE EIFEL) dai ter alguma conotação sentimental por alguns sitios que ficaram ligados a minha vida. Poderia estrapolar e acrescentar Espanha (Barcelona e o génio de GAUDI) e até a Suissa onde vivi e estudei 6 anos..... mas não sei se era esse o proposito da tua ideia. Em relação a Portugal são muitos os sitios circunscritos a zona de Lisboa/ Estoril e Algarve onde vivi muitos anos(e não facil escolher). Lembro me de te falar do TAMARIZ no Estoril porque sou filho da zona por esta razão as fotos.
Barcelona, Spain

Paris, France

Algarve, Portugal

Estoril, Portugal

Funchal, Portugal
CONTACT ME FOR
YOUR
INDIVIDUAL

ORDERS